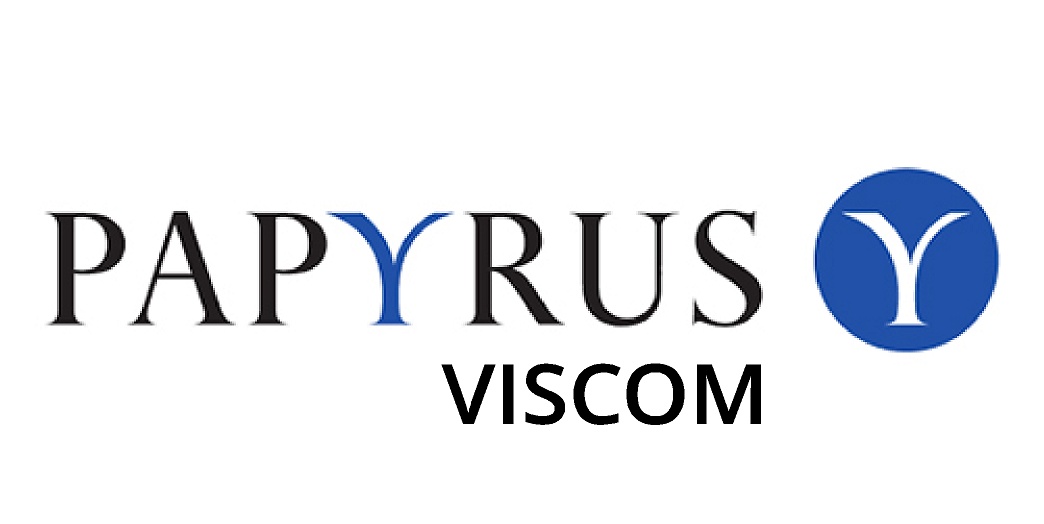 De verkoop per lopende meter van snij- en carwrapfolies resulteert in een aanzienlijk aantal reststukken van minder dan 5m. Deze reststukken, allen binnen de houdbaarheidsdatum, willen wij u graag aanbieden per lot aan een interessante korting van -35%
De beschikbaarheid kan zeer snel evolueren. Bestellingen worden behandeld volgens first-come-first-serve principe.
Voor een bestelling of actuele stand van zaken kan u ons bereiken via viscom.be@papyrus.com of per tel op 015/40.50.40.
La vente au mètre courant de films découpés et car wrap se traduit par un nombre important de pièces résiduelles inférieures à 5 m. Nous souhaitons offrir ces restes, le tout dans la limite de la date de péremption, par lot avec une remise intéressante de -35%
La disponibilité peut évoluer très rapidement. Les commandes sont traitées selon le principe du premier arrivé, premier servi.
Pour une commande ou un statut en cours, vous pouvez nous contacter via viscom.be@papyrus.com ou par tel au 015/40.50.40.
| | | | | | | | |
| --- | --- | --- | --- | --- | --- | --- | --- |
| Handling Unit | Article number | Product Short Description | Quantity | Base Unit | Regular Price |  LOT Price | Total LOT Line Price |
| 43001332733 | 88104826 | Avery 502 EF Gloss Black Gloss 1,230m | 4 | M | 5.25 | 3.41 | 13.65 |
| 43001363840 | 88104864 | Avery 504 EF Matt Primr Yellow 1,230m | 3 | M | 6.05 | 3.93 | 11.80 |
| 43001363841 | 88104864 | Avery 504 EF Matt Primr Yellow 1,230m | 2 | M | 6.05 | 3.93 | 7.87 |
| 43001384717 | 88104868 | Avery 508 EF Matt Grey 1,230m | 3 | M | 6.05 | 3.93 | 11.80 |
| 43001205216 | 88104868 | Avery 508 EF Matt Grey 1,230m | 2 | M | 6.05 | 3.93 | 7.87 |
| 43001288161 | 88104889 | Avery 530 EF Matt Dark Grey 1,230m | 1 | M | 6.05 | 3.93 | 3.93 |
| 43001372745 | 88104889 | Avery 530 EF Matt Dark Grey 1,230m | 3 | M | 6.05 | 3.93 | 11.80 |
| 43001373318 | 88104853 | Avery 537 EF Gloss Light Blue 1,230m | 2 | M | 6.05 | 3.93 | 7.87 |
| 43001256631 | 88104904 | Avery 546 EF Matt Silver 1,230m | 2 | M | 6.05 | 3.93 | 7.87 |
| 43001330936 | 88104905 | Avery 547 EF Matt Gold 1,230m | 3 | M | 6.05 | 3.93 | 11.80 |
|   |   |   |   |   | Total Total LOT 1 – Avery 500 |   | 96.23 |
| 43001338329 | 88104912 | Avery 705 Orange 1,230m | 1 | M | 9,76 | 6.34 | 6.34 |
| 43001345195 | 88104912 | Avery 705 Orange 1,230m | 1 | M | 9,76 | 6.34 | 6.34 |
| 43001363859 | 88104912 | Avery 705 Orange 1,230m | 4 | M | 9,76 | 6.34 | 25.38 |
| 43001293991 | 88105259 | Avery 707 Primrose Yellow 0,615m | 1 | M | 5,16 | 3.35 | 3.35 |
| 43001254931 | 88105259 | Avery 707 Primrose Yellow 0,615m | 4 | M | 5,16 | 3.35 | 13.42 |
| 43001404276 | 88104914 | Avery 707 Primrose Yellow 1,230m | 2 | M | 9,76 | 6.34 | 12.69 |
| 43001377667 | 88104914 | Avery 707 Primrose Yellow 1,230m | 2 | M | 9,76 | 6.34 | 12.69 |
|   |   |   |   |   | Total LOT 2 – Avery 700 |   | 80.21 |
| 43001383110 | 88104915 | Avery 708 Cosmos Blue 1,230m | 2 | M | 9,76 | 6.34 | 12.69 |
| 43001370195 | 88159617 | Avery 711 Forest Green 1,230m | 3 | M | 9,76 | 6.34 | 19.03 |
| 43001378027 | 88104920 | Avery 713 Grass Green 1,230m | 2 | M | 9,76 | 6.34 | 12.69 |
| 43001308892 | 88104924 | Avery 717 Violet 1,230m | 1 | M | 9,76 | 6.34 | 6.34 |
|   |   |   |   |   | Total LOT 3 – Avery 700 |   | 50.75 |
| 43001351495 | 88104927 | Avery 720 Grey 1,230m | 1 | M | 9,76 | 6.34 | 6.34 |
| 43001379610 | 88104927 | Avery 720 Grey 1,230m | 1 | M | 9,76 | 6.34 | 6.34 |
| 43001394566 | 88104927 | Avery 720 Grey 1,230m | 3 | M | 9,76 | 6.34 | 19.03 |
| 43001320700 | 88104928 | Avery 721 Black Matt 1,230m | 4 | M | 9,76 | 6.34 | 25.38 |
| 43001317008 | 88104928 | Avery 721 Black Matt 1,230m | 3 | M | 9,76 | 6.34 | 19.03 |
| 43001404907 | 88104928 | Avery 721 Black Matt 1,230m | 4 | M | 9,76 | 6.34 | 25.38 |
| 43001413558 | 88104928 | Avery 721 Black Matt 1,230m | 4 | M | 9,76 | 6.34 | 25.38 |
| 43001319847 | 88104932 | Avery 725 Medium Grey 1,230m | 3 | M | 9,76 | 6.34 | 19.03 |
|   |   |   |   |   | Total LOT 6 – Avery 700 |   | 145.91 |
| 43001339592 | 88104955 | Avery 749 Cardinal Red 1,230m | 1 | M | 9,76 | 6.34 | 6.34 |
| 43001358287 | 88104955 | Avery 749 Cardinal Red 1,230m | 1 | M | 9,76 | 6.34 | 6.34 |
| 43001377267 | 88104955 | Avery 749 Cardinal Red 1,230m | 3 | M | 9,76 | 6.34 | 19.03 |
| 43001307224 | 88104956 | Avery 750 Apple Red 1,230m | 1 | M | 9,76 | 6.34 | 6.34 |
| 43001344362 | 88104956 | Avery 750 Apple Red 1,230m | 2 | M | 9,76 | 6.34 | 12.69 |
| 43001359571 | 88104957 | Avery 751 Azure Blue 1,230m | 2 | M | 9,76 | 6.34 | 12.69 |
| 43001317017 | 88104960 | Avery 754 Royal Blue 1,230m | 1 | M | 9,76 | 6.34 | 6.34 |
| 43001387613 | 88104962 | Avery 756 Green 1,230m | 2 | M | 9,76 | 6.34 | 12.69 |
| 43001368440 | 88104965 | Avery 759 Dark Grey 1,230m | 1 | M | 9,76 | 6.34 | 6.34 |
| 43001383112 | 88104965 | Avery 759 Dark Grey 1,230m | 3 | M | 9,76 | 6.34 | 19.03 |
| 43001395204 | 88104965 | Avery 759 Dark Grey 1,230m | 4 | M | 9,76 | 6.34 | 25.38 |
|   |   |   |   |   | Total LOT 7 – Avery 700 |   | 133.22 |
| 43001239399 | 88156320 | Avery 759-02 Traffic Grey 1,230m | 1 | M | 9,76 | 6.34 | 6.34 |
| 43001354326 | 88156320 | Avery 759-02 Traffic Grey 1,230m | 1 | M | 9,76 | 6.34 | 6.34 |
| 43001352485 | 88156320 | Avery 759-02 Traffic Grey 1,230m | 1 | M | 9,76 | 6.34 | 6.34 |
| 43001318772 | 88159621 | Avery 760 Orange Yellow 1,230m | 2 | M | 9,76 | 6.34 | 12.69 |
| 43001254739 | 88104968 | Avery 762 Dark Brown 1,230m | 2 | M | 9,76 | 6.34 | 12.69 |
| 43001276365 | 88104971 | Avery 765 Blood Red 1,230m | 1 | M | 9,76 | 6.34 | 6.34 |
| 43001353995 | 88104971 | Avery 765 Blood Red 1,230m | 2 | M | 9,76 | 6.34 | 12.69 |
| 43001280703 | 88104973 | Avery 767 Dark Red 1,230m | 1 | M | 9,76 | 6.34 | 6.34 |
| 43001356232 | 88104975 | Avery 770 Red 1,230m | 4 | M | 9,76 | 6.34 | 25.38 |
| 43001357416 | 88104975 | Avery 770 Red 1,230m | 4 | M | 9,76 | 6.34 | 25.38 |
|   |   |   |   |   | Total LOT 8 – AVERY 700 |   | 120.54 |
| 43001381177 | 88104986 | Avery 781 Emerald Green 1,230m | 1 | M | 9,76 | 6.34 | 6.34 |
| 43001314565 | 88104987 | Avery 782 Pastel Bleu 1,230m | 2 | M | 9,76 | 6.34 | 12.69 |
| 43001358871 | 88104990 | Avery 785 King Blue 1,230m | 1 | M | 9,76 | 6.34 | 6.34 |
| 43001211531 | 88104997 | Avery 792 Midnight Blue 1,230m | 1 | M | 9,76 | 6.34 | 6.34 |
| 43001341356 | 88104997 | Avery 792 Midnight Blue 1,230m | 2 | M | 9,76 | 6.34 | 12.69 |
| 43001357424 | 88104997 | Avery 792 Midnight Blue 1,230m | 2 | M | 9,76 | 6.34 | 12.69 |
| 43001367024 | 88104998 | Avery 793 Classic Blue 1,230m | 1 | M | 9,76 | 6.34 | 6.34 |
| 43001380377 | 88105000 | Avery 795 Delft Blue 1,230m | 1 | M | 9,76 | 6.34 | 6.34 |
|   |   |   |   |   | Total LOT 9 – AVERY 700 |   | 69.78 |
| 43001242686 | 88104982 | Avery 777 Purple 1,230m | 3 | M | 9,76 | 6.34 | 19.03 |
| 43001373312 | 88156398 | Avery 777-016 Pink 1,230m | 1 | M | 10,37 | 6.74 | 6.74 |
| 43001346515 | 88156408 | Avery 777-026 Medium Red 1,230m | 3 | M | 10,37 | 6.74 | 20.22 |
| 43001373313 | 88156412 | Avery 777-029 Mint 1,230m | 2 | M | 10,37 | 6.74 | 13.48 |
| 43001366720 | 88156416 | Avery 777-034 Yellow Green 1,230m | 3 | M | 10,37 | 6.74 | 20.22 |
| 43001279811 | 88156491 | Avery 777-046 Grey Metallic 1,230m | 1 | M | 10,37 | 6.74 | 6.74 |
| 43001419656 | 88156429 | Avery 777-047 Marine blue 1,230m | 2 | M | 10,37 | 6.74 | 13.48 |
| 43001236652 | 88156442 | Avery 777-058 Dark Red 1,230m | 4 | M | 10,37 | 6.74 | 26.96 |
| 43001248634 | 88156447 | Avery 777-062 Dark Brown 1,230m | 3 | M | 10,37 | 6.74 | 20.22 |
| 43001283092 | 88156457 | Avery 777-070 Deep Grey 1,230m | 4 | M | 10,37 | 6.74 | 26.96 |
| 43001308199 | 88156457 | Avery 777-070 Deep Grey 1,230m | 1 | M | 10,37 | 6.74 | 6.74 |
| 43001371390 | 88156457 | Avery 777-070 Deep Grey 1,230m | 1 | M | 10,37 | 6.74 | 6.74 |
| 43001373315 | 88156464 | Avery 777-077 Purple 1,230m | 2 | M | 10,37 | 6.74 | 13.48 |
| 43001214355 | 88156493 | Avery 777-091 SilverGreyMet 1,230m | 2 | M | 10,37 | 6.74 | 13.48 |
| 43001373314 | 88156484 | Avery 777-096 Blue Green 1,230m | 2 | M | 10,37 | 6.74 | 13.48 |
|   |   |   |   |   | Total LOT 10 – AVERY 777 |   | 227.99 |
| 43001327522 | 88105004 | Avery 800 White 1,230m | 4 | M | 11,02 | 7.16 | 28.65 |
| 43001338333 | 88125731 | Avery 800-01 Off White 1,230m | 2 | M | 10,65 | 6.92 | 13.85 |
| 43001334216 | 88105006 | Avery 802 Burgundy Red 1,230m | 4 | M | 11,73 | 7.62 | 30.50 |
| 43001360505 | 88105007 | Avery 803 Cherry Red 1,230m | 1 | M | 11,73 | 7.62 | 7.62 |
| 43001378336 | 88105007 | Avery 803 Cherry Red 1,230m | 4 | M | 11,73 | 7.62 | 30.50 |
| 43001354547 | 88105011 | Avery 808 Cosmos Blue 1,230m | 1 | M | 11,73 | 7.62 | 7.62 |
| 43001385291 | 88105011 | Avery 808 Cosmos Blue 1,230m | 2 | M | 11,73 | 7.62 | 15.25 |
| 43001366694 | 88105012 | Avery 809 Ocean Blue 1,230m | 2 | M | 11,73 | 7.62 | 15.25 |
|   |   |   |   |   | Total LOT 11 – Avery 800 |   | 149.24 |
| 43001310270 | 88105014 | Avery 812 Cactus Green 1,230m | 1 | M | 11,73 | 7.62 | 7.62 |
| 43001370191 | 88105015 | Avery 813 Grass Green 1,230m | 1 | M | 11,73 | 7.62 | 7.62 |
| 43001335952 | 88105016 | Avery 814 Lime 1,230m | 1 | M | 11,73 | 7.62 | 7.62 |
| 43001358282 | 88105016 | Avery 814 Lime 1,230m | 2 | M | 11,73 | 7.62 | 15.25 |
| 43001374380 | 88105016 | Avery 814 Lime 1,230m | 2 | M | 11,73 | 7.62 | 15.25 |
| 43001256621 | 88105017 | Avery 815 Cyclamen 1,230m | 2 | M | 11,73 | 7.62 | 15.25 |
| 43001278810 | 88105019 | Avery 818 Chocolat Brown 1,230m | 1 | M | 11,73 | 7.62 | 7.62 |
| 43001354077 | 88105019 | Avery 818 Chocolat Brown 1,230m | 1 | M | 11,73 | 7.62 | 7.62 |
| 43001360511 | 88125516 | Avery 818-01 Safari Brown Matt 1,230m | 2 | M | 11,73 | 7.62 | 15.25 |
| 43001362446 | 88105021 | Avery 820 Grey 1,230m | 1 | M | 11,73 | 7.62 | 7.62 |
| 43001383125 | 88105021 | Avery 820 Grey 1,230m | 1 | M | 11,73 | 7.62 | 7.62 |
| 43001370255 | 88125732 | Avery 824-01 Deep Blue 1,230m | 1 | M | 11,73 | 7.62 | 7.62 |
| 43001363217 | 88152594 | Avery 826-01 Medium Red 1,230m | 1 | M | 11,73 | 7.62 | 7.62 |
| 43001230218 | 88105028 | Avery 831 Turquoise 1,230m | 4 | M | 11,73 | 7.62 | 30.50 |
| 43001321494 | 88105030 | Avery 834 Kelly Green 1,230m | 3 | M | 11,73 | 7.62 | 22.87 |
|   |   |   |   |   | Total LOT 12 – Avery 800 |   | 182.99 |
| 43001396587 | 88105032 | Avery 836 Gold Metal 1,230m | 3 | M | 11,73 | 7.62 | 22.87 |
| 43001406418 | 88105032 | Avery 836 Gold Metal 1,230m | 1 | M | 11,73 | 7.62 | 7.62 |
| 43001362439 | 88105034 | Avery 839 Bright Yellow 1,230m | 3 | M | 11,73 | 7.62 | 22.87 |
| 43001357380 | 88105036 | Avery 841 Scuba Blue 1,230m | 2 | M | 11,73 | 7.62 | 15.25 |
| 43001353992 | 88105038 | Avery 844 Dove Grey 1,230m | 2 | M | 11,73 | 7.62 | 15.25 |
| 43001415629 | 88105038 | Avery 844 Dove Grey 1,230m | 2 | M | 11,73 | 7.62 | 15.25 |
| 43001256548 | 88105039 | Avery 845 Mist 1,230m | 1 | M | 11,73 | 7.62 | 7.62 |
| 43001397411 | 88105040 | Avery 846 Grey Metal 1,230m | 4 | M | 11,73 | 7.62 | 30.50 |
| 43001242923 | 88105041 | Avery 847 Marine Blue 1,230m | 1 | M | 11,73 | 7.62 | 7.62 |
| 43001339076 | 88105041 | Avery 847 Marine Blue 1,230m | 2 | M | 11,73 | 7.62 | 15.25 |
| 43001354073 | 88105041 | Avery 847 Marine Blue 1,230m | 2 | M | 11,73 | 7.62 | 15.25 |
|   |   |   |   |   | Total LOT 13 – AVERY 800 |   | 175.36 |
| 43001374370 | 88152596 | Avery 848-02 Bright Orange 1,230m | 2 | M | 11,73 | 7.62 | 15.25 |
| 43001323360 | 88105044 | Avery 850 Tomato Red 1,230m | 1 | M | 11,73 | 7.62 | 7.62 |
| 43001339240 | 88105044 | Avery 850 Tomato Red 1,230m | 1 | M | 11,73 | 7.62 | 7.62 |
| 43001404696 | 88105044 | Avery 850 Tomato Red 1,230m | 1 | M | 11,73 | 7.62 | 7.62 |
| 43001411803 | 88105044 | Avery 850 Tomato Red 1,230m | 3 | M | 11,73 | 7.62 | 22.87 |
| 43001310523 | 88105045 | Avery 851 Vivid Blue 1,230m | 1 | M | 11,73 | 7.62 | 7.62 |
| 43001320302 | 88105045 | Avery 851 Vivid Blue 1,230m | 2 | M | 11,73 | 7.62 | 15.25 |
| 43001326565 | 88105046 | Avery 852 Sapphire Blue 1,230m | 1 | M | 11,73 | 7.62 | 7.62 |
| 43001354054 | 88105046 | Avery 852 Sapphire Blue 1,230m | 2 | M | 11,73 | 7.62 | 15.25 |
| 43001335081 | 88105047 | Avery 853 Royal Blue 1,230m | 2 | M | 11,73 | 7.62 | 15.25 |
| 43001360466 | 88105047 | Avery 853 Royal Blue 1,230m | 4 | M | 11,73 | 7.62 | 30.50 |
| 43001362456 | 88152597 | Avery 855-01 Yellow 1,230m | 4 | M | 11,73 | 7.62 | 30.50 |
| 43001366683 | 88105053 | Avery 859 Light Grey 1,230m | 1 | M | 11,73 | 7.62 | 7.62 |
| 43001400772 | 88105053 | Avery 859 Light Grey 1,230m | 2 | M | 11,73 | 7.62 | 15.25 |
| 43001310007 | 88105057 | Avery 863 Dark Burgundy 1,230m | 4 | M | 11,73 | 7.62 | 30.50 |
|   |   |   |   |   | Total LOT 14 – AVERY 800 |   | 236.36 |
| 43001201705 | 88105061 | Avery 867 Deep Purple 1,230m | 2 | M | 11,73 | 7.62 | 15.25 |
| 43001352288 | 88105063 | Avery 873 Magenta 1,230m | 1 | M | 11,73 | 7.62 | 7.62 |
| 43001335084 | 88105065 | Avery 875 Standard Blue 1,230m | 1 | M | 11,73 | 7.62 | 7.62 |
| 43001352065 | 88105065 | Avery 875 Standard Blue 1,230m | 4 | M | 11,73 | 7.62 | 30.50 |
| 43001372742 | 88105067 | Avery 877 Bright Blue 1,230m | 3 | M | 11,73 | 7.62 | 22.87 |
| 43001381064 | 88105067 | Avery 877 Bright Blue 1,230m | 2 | M | 11,73 | 7.62 | 15.25 |
| 43001413480 | 88105069 | Avery 879 Bright Green 1,230m | 4 | M | 11,73 | 7.62 | 30.50 |
| 43001353397 | 88125517 | Avery 881-01 Dark Grey Matt 1,230m | 1 | M | 11,73 | 7.62 | 7.62 |
| 43001235537 | 88105074 | Avery 885 Cloud Grey 1,230m | 1 | M | 11,73 | 7.62 | 7.62 |
| 43001358675 | 88125503 | Avery 891 Silver Grey Metallic 1,230m | 2 | M | 11,73 | 7.62 | 15.25 |
| 43001396570 | 88125503 | Avery 891 Silver Grey Metallic 1,230m | 1 | M | 11,73 | 7.62 | 7.62 |
| 43001355286 | 88125508 | Avery 893 Charcoal Metallic 1,230m | 3 | M | 11,73 | 7.62 | 22.87 |
| 43001381244 | 88125508 | Avery 893 Charcoal Metallic 1,230m | 1 | M | 11,73 | 7.62 | 7.62 |
| 43001298734 | 88125509 | Avery 894 Dark Grey Metallic 1,230m | 2 | M | 11,73 | 7.62 | 15.25 |
| 43001352075 | 88125511 | Avery 896 Black Metallic 1,230m | 2 | M | 11,73 | 7.62 | 15.25 |
| 43001364552 | 88125723 | Avery 897 Bronze Metallic 1,230m | 3 | M | 11,73 | 7.62 | 22.87 |
|   |   |   |   |   | Total LOT 15 – AVERY 800 |   | 251.61 |
| 43001264279 | 88105076 | Avery 900 White 1,230m | 4 | M | 21,31 | 13.85 | 55.41 |
| 43001300134 | 88105077 | Avery 901 Black 1,230m | 3 | M | 21,31 | 13.85 | 41.55 |
| 43001294394 | 88158470 | Avery 904-01 SC Chrome Yellow 1,230m | 1 | M | 22,40 | 14.56 | 14.56 |
| 43001364554 | 88158470 | Avery 904-01 SC Chrome Yellow 1,230m | 1 | M | 22,40 | 14.56 | 14.56 |
| 43001383729 | 88158470 | Avery 904-01 SC Chrome Yellow 1,230m | 2 | M | 22,40 | 14.56 | 29.12 |
| 43001345196 | 88105082 | Avery 907 Light Green 1,230m | 3 | M | 22,40 | 14.56 | 43.68 |
| 43001372179 | 88105084 | Avery 909 SC Sapphire Blue 1,230m | 1 | M | 22,40 | 14.56 | 14.56 |
| 43001320284 | 88158472 | Avery 910-01 SC Dark Orange 1,230m | 1 | M | 22,40 | 14.56 | 14.56 |
| 43001366688 | 88158472 | Avery 910-01 SC Dark Orange 1,230m | 3 | M | 22,40 | 14.56 | 43.68 |
| 43001378611 | 88158472 | Avery 910-01 SC Dark Orange 1,230m | 2 | M | 22,40 | 14.56 | 29.12 |
| 43001342914 | 88105087 | Avery 912 Gentiane Blue 1,230m | 1 | M | 22,40 | 14.56 | 14.56 |
| 43001342915 | 88105087 | Avery 912 Gentiane Blue 1,230m | 1 | M | 22,40 | 14.56 | 14.56 |
| 43001399105 | 88105087 | Avery 912 Gentiane Blue 1,230m | 3 | M | 22,40 | 14.56 | 43.68 |
| 43001404018 | 88105088 | Avery 913 Ivory 1,230m | 1 | M | 22,40 | 14.56 | 14.56 |
| 43001222601 | 88105089 | Avery 914 Cream 1,230m | 3 | M | 22,40 | 14.56 | 43.68 |
|   |   |   |   |   | Total LOT 16 – AVERY 900 |   | 431.84 |
| 43001380560 | 88105095 | Avery 921 Black Matt 1,230m | 4 | M | 21,31 | 13.85 | 55.41 |
| 43001281558 | 88105097 | Avery 923 Burgundy Red 1,230m | 3 | M | 22,40 | 14.56 | 43.68 |
| 43001419570 | 88158475 | Avery 925-01 SC Signal Red 1,230m | 2 | M | 22,40 | 14.56 | 29.12 |
| 43001356242 | 88158477 | Avery 927-01 SC Sunflower Yellow 1,230m | 2 | M | 22,40 | 14.56 | 29.12 |
| 43001278768 | 88105105 | Avery 931 Emerald Green 1,230m | 4 | M | 22,40 | 14.56 | 58.24 |
| 43001414667 | 88105106 | Avery 932 Indigo Blue 1,230m | 1 | M | 22,40 | 14.56 | 14.56 |
| 43001290370 | 88105107 | Avery 933 SC Midnight Blue 1,230m | 1 | M | 22,40 | 14.56 | 14.56 |
| 43001342945 | 88105107 | Avery 933 SC Midnight Blue 1,230m | 4 | M | 22,40 | 14.56 | 58.24 |
| 43001329272 | 88105109 | Avery 935 Intense Blue 1,230m | 1 | M | 22,40 | 14.56 | 14.56 |
| 43001296450 | 88158479 | Avery 938-01 SC Sweet Orange 1,230m | 2 | M | 22,40 | 14.56 | 29.12 |
| 43001342938 | 88105112 | Avery 939 Royal Blue 1,230m | 1 | M | 22,40 | 14.56 | 14.56 |
| 43001342940 | 88105112 | Avery 939 Royal Blue 1,230m | 1 | M | 22,40 | 14.56 | 14.56 |
| 43001342942 | 88105112 | Avery 939 Royal Blue 1,230m | 1 | M | 22,40 | 14.56 | 14.56 |
| 43001210912 | 88168592 | Avery 940 SC Transparant 1,230m | 2 | M | 22,40 | 14.56 | 29.12 |
|   |   |   |   |   | Total LOT 17 – AVERY 900 |   | 419.41 |
| 43001352084 | 88105113 | Avery 941 Cosmos Blue 1,230m | 2 | M | 22,40 | 14.56 | 29.12 |
| 43001352487 | 88105113 | Avery 941 Cosmos Blue 1,230m | 1 | M | 22,40 | 14.56 | 14.56 |
| 43001288164 | 88105115 | Avery 943 Petrol 1,230m | 2 | M | 22,40 | 14.56 | 29.12 |
| 43001358267 | 88105116 | Avery 944 Aqua 1,230m | 4 | M | 22,40 | 14.56 | 58.24 |
| 43001411079 | 88105116 | Avery 944 Aqua 1,230m | 3 | M | 22,40 | 14.56 | 43.68 |
| 43001350163 | 88105119 | Avery 950 Carmine Red 1,230m | 2 | M | 22,40 | 14.56 | 29.12 |
| 43001365326 | 88105120 | Avery 951 SC Primrose Yellow 1,230m | 4 | M | 22,40 | 14.56 | 58.24 |
| 43001373811 | 88105120 | Avery 951 SC Primrose Yellow 1,230m | 1 | M | 22,40 | 14.56 | 14.56 |
| 43001347360 | 88105127 | Avery 961 SC Pearl Grey 1,230m | 1 | M | 22,40 | 14.56 | 14.56 |
|   |   |   |   |   | Total LOT 18 – AVERY 900 |   | 422.24 |
| 43001370656 | 88105129 | Avery 963 Airforce Blue 1,230m | 1 | M | 22,40 | 14.56 | 14.56 |
| 43001391047 | 88105129 | Avery 963 Airforce Blue 1,230m | 3 | M | 22,40 | 14.56 | 43.68 |
| 43001344361 | 88105130 | Avery 964 Sea Blue 1,230m | 2 | M | 22,40 | 14.56 | 29.12 |
| 43001256604 | 88105132 | Avery 967 Leaf Green 1,230m | 3 | M | 22,40 | 14.56 | 43.68 |
| 43001356029 | 88105134 | Avery 969 Passion Blue 1,230m | 1 | M | 22,40 | 14.56 | 14.56 |
| 43001383730 | 88105142 | Avery 978 Light Purple 1,230m | 2 | M | 22,40 | 14.56 | 29.12 |
| 43001230224 | 88105143 | Avery 979 Swimming Blue 1,230m | 1 | M | 22,40 | 14.56 | 14.56 |
| 43001344365 | 88105147 | Avery 983 Gunmetal Grey 1,230m | 3 | M | 22,40 | 14.56 | 43.68 |
| 43001243496 | 88105150 | Avery 986 Pink 1,230m | 4 | M | 22,40 | 14.56 | 58.24 |
| 43001372744 | 88105152 | Avery 990 Silver Metal 1,230m | 2 | M | 26,42 | 17.17 | 34.35 |
| 43001294229 | 88105154 | Avery 992 SC Grey Metallic 1,230m | 1 | M | 26,42 | 17.17 | 17.17 |
| 43001354555 | 88105154 | Avery 992 SC Grey Metallic 1,230m | 2 | M | 26,42 | 17.17 | 34.35 |
| 43001377685 | 88105154 | Avery 992 SC Grey Metallic 1,230m | 2 | M | 26,42 | 17.17 | 34.35 |
|   |   |   |   |   | Total LOT 19 – AVERY 900 |   | 513.33 |
| 43001379997 | 88265493 | Avery SWF Ambulance Yellow 1,520m | 2 | M | 35,18 | 22.87 | 45.73 |
| 43001354159 | 88134317 | Avery SWF Apple Green Matte Metallic | 1 | M | 35,18 | 22.87 | 22.87 |
| 43001363906 | 88134317 | Avery SWF Apple Green Matte Metallic | 2 | M | 35,18 | 22.87 | 45.73 |
| 43001393707 | 88105195 | Avery SWF Black Metallic 1,520m | 1 | M | 35,18 | 22.87 | 22.87 |
| 43001393711 | 88105195 | Avery SWF Black Metallic 1,520m | 1 | M | 35,18 | 22.87 | 22.87 |
| 43001407325 | 88105195 | Avery SWF Black Metallic 1,520m | 2 | M | 35,18 | 22.87 | 45.73 |
| 43001368867 | 88105187 | Avery SWF Blue 1,520m | 2 | M | 35,18 | 22.87 | 45.73 |
| 43001381080 | 88105187 | Avery SWF Blue 1,520m | 3 | M | 35,18 | 22.87 | 68.60 |
| 43001396579 | 88105187 | Avery SWF Blue 1,520m | 1 | M | 35,18 | 22.87 | 22.87 |
| 43001377236 | 88134313 | Avery SWF Brown Matte Metallic 1,520m | 1 | M | 35,18 | 22.87 | 22.87 |
| 43001256666 | 88105197 | Avery SWF Brown Metallic 1,520m | 4 | M | 35,18 | 22.87 | 91.47 |
| 43001363069 | 88105197 | Avery SWF Brown Metallic 1,520m | 2 | M | 35,18 | 22.87 | 45.73 |
|   |   |   |   |   | Total LOT 20 – AVERY SWF |   | 503.07 |
| 43001364559 | 88125749 | Avery SWF Brushed Black 1,520m | 3 | M | 62,78 | 40.81 | 122.42 |
| 43001316937 | 88125575 | Avery SWF Brushed Metal. Titanium 1,520m | 1 | M | 62,78 | 40.81 | 40.81 |
| 43001259764 | 88125577 | Avery SWF Brushed Metallic Steel 1,520m | 2 | M | 62,78 | 40.81 | 81.62 |
| 43001398916 | 88125579 | Avery SWF Carbon Fibre Black 1,520m | 2 | M | 62,78 | 40.81 | 81.62 |
| 43001303712 | 88263145 | Avery SWF Chrome Gold 1,350m | 1 | M | 145,39 | 94.50 | 94.50 |
| 43001393187 | 88263145 | Avery SWF Chrome Gold 1,350m | 3 | M | 145,39 | 94.50 | 283.51 |
| 43001403744 | 88105188 | Avery SWF Dark Blue 1,520m | 1 | M | 35,18 | 22.87 | 22.87 |
| 43001278732 | 88105200 | Avery SWF Dark Blue Metallic 1,520m | 3 | M | 35,18 | 22.87 | 68.60 |
| 43001363912 | 88105200 | Avery SWF Dark Blue Metallic 1,520m | 2 | M | 35,18 | 22.87 | 45.73 |
| 43001222676 | 88105185 | Avery SWF Dark Green 1,520m | 1 | M | 35,18 | 22.87 | 22.87 |
| 43001364569 | 88105191 | Avery SWF Dark Grey 1,520m | 1 | M | 35,18 | 22.87 | 22.87 |
| 43001377227 | 88105191 | Avery SWF Dark Grey 1,520m | 2 | M | 35,18 | 22.87 | 45.73 |
| 43001384362 | 88105191 | Avery SWF Dark Grey 1,520m | 2 | M | 35,18 | 22.87 | 45.73 |
| 43001408352 | 88105191 | Avery SWF Dark Grey 1,520m | 2 | M | 35,18 | 22.87 | 45.73 |
|   |   |   |   |   | Total LOT 21 – AVERY SWF |   | 1024.62 |
| 43001411703 | 88168626 | Avery SWF Diamond Blue 1,520m | 4 | M | 35,18 | 22.87 | 91.47 |
| 43001369591 | 88168622 | Avery SWF Diamond White 1,520m | 3 | M | 35,18 | 22.87 | 68.60 |
| 43001371353 | 88168622 | Avery SWF Diamond White 1,520m | 2 | M | 35,18 | 22.87 | 45.73 |
| 43001382384 | 88134310 | Avery SWF Emerald Green 1,520m | 1 | M | 35,18 | 22.87 | 22.87 |
| 43001416832 | 88134310 | Avery SWF Emerald Green 1,520m | 1 | M | 35,18 | 22.87 | 22.87 |
| 43001321603 | 88134318 | Avery SWF Emerald Matte Metallic 1,520m | 1 | M | 35,18 | 22.87 | 22.87 |
| 43001294209 | 88134320 | Avery SWF Frosty Blue Matte Metallic | 2 | M | 35,18 | 22.87 | 45.73 |
| 43001375645 | 88272371 | Avery SWF Gloss Cardinal Red  1,520m | 1 | M | 35,18 | 22.87 | 22.87 |
| 43001368362 | 88272370 | Avery SWF Gloss Carmine Red 1,520m | 1 | M | 35,18 | 22.87 | 22.87 |
| 43001324470 | 88239383 | Avery SWF Gloss Cloudy Blue 1,520m | 2 | M | 35,18 | 22.87 | 45.73 |
| 43001321623 | 88262842 | Avery SWF Gloss Magnetic Burst 1,520m | 4 | M | 35,18 | 22.87 | 91.47 |
| 43001329168 | 88262842 | Avery SWF Gloss Magnetic Burst 1,520m | 2 | M | 35,18 | 22.87 | 45.73 |
| 43001248636 | 88272365 | Avery SWF Gloss Met, Radioactive 1,520m | 1 | M | 35,18 | 22.87 | 22.87 |
|   |   |   |   |   | Total LOT 22 – AVERY SWF |   | 571.68 |
| 43001386689 | 88329869 | Avery SWF Gloss Obsidian Black 1,52m | 2 | M | 35,18 | 22.87 | 45.73 |
| 43001411568 | 88329869 | Avery SWF Gloss Obsidian Black 1,52m | 4 | M | 35,18 | 22.87 | 91.47 |
| 43001393861 | 88329869 | Avery SWF Gloss Obsidian Black 1,52m | 2 | M | 35,18 | 22.87 | 45.73 |
| 43001415831 | 88276828 | Avery SWF Gloss Rock Grey 1,520m | 3 | M | 35,18 | 22.87 | 68.60 |
| 43001339182 | 88276824 | Avery SWF Gloss Sand Sparkle 1,520m | 1 | M | 35,18 | 22.87 | 22.87 |
| 43001228458 | 88272372 | Avery SWF Gloss Soft Red 1,520m | 3 | M | 35,18 | 22.87 | 68.60 |
| 43001279450 | 88226682 | Avery SWF Gloss Urban Jungle 1,520m | 1 | M | 62,78 | 40.81 | 40.81 |
| 43001392114 | 88251585 | Avery SWF Gloss Yellow 1,520m | 1 | M | 35,18 | 22.87 | 22.87 |
| 43001393673 | 88251585 | Avery SWF Gloss Yellow 1,520m | 3 | M | 35,18 | 22.87 | 68.60 |
| 43001245528 | 88292659 | Avery SWF GlossMetallicFunPurple 1,52m | 2 | M | 35,18 | 22.87 | 45.73 |
| 43001245999 | 88276832 | Avery SWF GlossPearl White Snow 1,520m | 1 | M | 35,18 | 22.87 | 22.87 |
| 43001340464 | 88105194 | Avery SWF Grey Metallic 1,520m | 1 | M | 35,18 | 22.87 | 22.87 |
|   |   |   |   |   | Total LOT 23 – AVERY SWF |   | 566.75 |
| 43001352095 | 88134324 | Avery SWF Gunmetal Matte Metallic 1,520m | 1 | M | 35,18 | 22.87 | 22.87 |
| 43001360527 | 88134324 | Avery SWF Gunmetal Matte Metallic 1,520m | 4 | M | 35,18 | 22.87 | 91.47 |
| 43001344332 | 88105204 | Avery SWF Indigo Blue 1,520m | 1 | M | 35,18 | 22.87 | 22.87 |
| 43001392882 | 88105204 | Avery SWF Indigo Blue 1,520m | 1 | M | 35,18 | 22.87 | 22.87 |
| 43001411783 | 88105204 | Avery SWF Indigo Blue 1,520m | 3 | M | 35,18 | 22.87 | 68.60 |
| 43001407494 | 88105186 | Avery SWF Light Blue 1,520m | 3 | M | 35,18 | 22.87 | 68.60 |
| 43001418868 | 88105186 | Avery SWF Light Blue 1,520m | 2 | M | 35,18 | 22.87 | 45.73 |
| 43001390205 | 88105189 | Avery SWF Light Grey 1,520m | 4 | M | 35,18 | 22.87 | 91.47 |
| 43001390939 | 88105189 | Avery SWF Light Grey 1,520m | 2 | M | 35,18 | 22.87 | 45.73 |
| 43001390942 | 88105189 | Avery SWF Light Grey 1,520m | 1 | M | 35,18 | 22.87 | 22.87 |
| 43001392133 | 88105189 | Avery SWF Light Grey 1,520m | 2 | M | 35,18 | 22.87 | 45.73 |
|   |   |   |   |   | Total LOT 24 – AVERY SWF |   | 548.81 |
| 43001198923 | 88125573 | Avery SWF Matt Cherry Metallic 1,520m | 1 | M | 35,18 | 22.87 | 22.87 |
| 43001278739 | 88125573 | Avery SWF Matt Cherry Metallic 1,520m | 4 | M | 35,18 | 22.87 | 91.47 |
| 43001371354 | 88125570 | Avery SWF Matt Silver Metallic 1,520m | 1 | M | 35,18 | 22.87 | 22.87 |
| 43001418200 | 88105206 | Avery SWF Matte Black 1,520m | 2 | M | 35,18 | 22.87 | 45.73 |
| 43001416904 | 88105206 | Avery SWF Matte Black 1,520m | 1 | M | 35,18 | 22.87 | 22.87 |
| 43001294206 | 88329876 | Avery SWF Matte Metallic MossGreen 1,52m | 1 | M | 35,18 | 22.87 | 22.87 |
| 43001412691 | 88276830 | Avery SWF Matte Olive Green  1,520m | 2 | M | 35,18 | 22.87 | 45.73 |
| 43001345218 | 88142842 | Avery SWF Matte White 1,520m | 1 | M | 35,18 | 22.87 | 22.87 |
| 43001339120 | 88201680 | Avery SWF Rising Sun (Red/Gold) 1,520m | 3 | M | 62,78 | 40.81 | 122.42 |
| 43001383145 | 88201680 | Avery SWF Rising Sun (Red/Gold) 1,520m | 2 | M | 62,78 | 40.81 | 81.61 |
| 43001393672 | 88147484 | Avery SWF Satin Khaki Green 1,520m | 4 | M | 35,18 | 22.87 | 91.47 |
|   |   |   |   |   | Total LOT 25 – AVERY SWF |   | 592.77 |
| 43001349366 | 88226691 | Avery SWF Satin Metallic DarkBlue 1,520m | 1 | M | 35,18 | 22.87 | 22.87 |
| 43001219023 | 88226699 | Avery SWF Satin Metallic Graphite 1,520m | 1 | M | 35,18 | 22.87 | 22.87 |
| 43001300942 | 88226699 | Avery SWF Satin Metallic Graphite 1,520m | 3 | M | 35,18 | 22.87 | 68.60 |
| 43001354125 | 88156647 | Avery SWF Satin Pearl White 1520 | 2 | M | 35,18 | 22.87 | 45.73 |
| 43001308870 | 88329878 | Avery SWF SatinMetallicSpaceSilver 1,52m | 2 | M | 35,18 | 22.87 | 45.73 |
| 43001337696 | 88300192 | Avery SWF SatinMetalStunningOrange1,520m | 2 | M | 43,42 | 28.22 | 56.45 |
| 43001349938 | 88300192 | Avery SWF SatinMetalStunningOrange1,520m | 1 | M | 43,42 | 28.22 | 28.22 |
| 43001374451 | 88105192 | Avery SWF Silver Metallic 1,520m | 2 | M | 35,18 | 22.87 | 45.73 |
| 43001393704 | 88142841 | Avery SWF White 1,520m | 1 | M | 35,18 | 22.87 | 22.87 |
| 43001338355 | 88105196 | Avery SWF White Pearlescent 1,520m | 1 | M | 35,18 | 22.87 | 22.87 |
| 43001405672 | 88329872 | Avery SWFSatinMetallicBlackRockGrey 1520 | 3 | M | 35,18 | 22.87 | 68.60 |
|   |   |   |   |   | Total LOT 26 – AVERY SWF |   | 450.54 |
| 43001420323 | 88293635 | Avery V- 8000 Chevron Y/R (L) 1,200m | 1 | M | 109.62 | 71.25 | 71.25 |
| 43001420326 | 88293636 | Avery V- 8000 Chevron Y/R (R) 1,200m | 1 | M | 109.62 | 71.25 | 71.25 |
| 43001271716 | 88297709 | Avery V-4000-101 E Perm White 1,220m | 1 | M | 38,20 | 24.83 | 24.83 |
| 43001397140 | 88297709 | Avery V-4000-101 E Perm White 1,220m | 1 | M | 38,20 | 24.83 | 24.83 |
| 43001397142 | 88297709 | Avery V-4000-101 E Perm White 1,220m | 1 | M | 38,20 | 24.83 | 24.83 |
| 43001411449 | 88297715 | Avery V-4000-101 Perm White 1,220m | 3 | M | 32,06 | 20.84 | 62.52 |
| 43001404024 | 88297719 | Avery V-4000-440 Perm Red 1,220m | 1 | M | 32,06 | 20.84 | 20.84 |
| 43001262734 | 88297717 | Avery V-4000-688 Perm Blue 1,220m | 5 | M | 32,06 | 20.84 | 98.36 |
| 43001268024 | 88268107 | Avery V-8013 Fluor Yellow Green 1,220m | 4 | M | 64,82 | 42.13 | 168.53 |
|   |   |   |   |   | Total LOT 27 – AVERY REFLECTIVE |   | 567.24 |